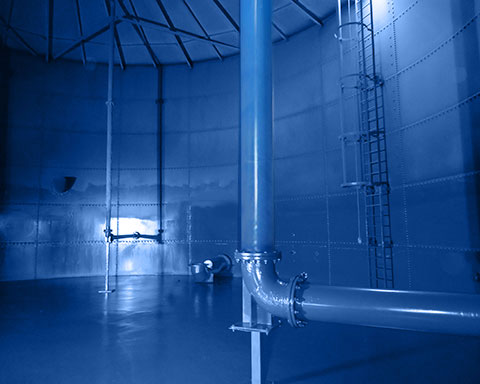 Why should you reline a water tank instead of replacing it?
Water tanks play a huge role in providing an efficient water facility to domestic and industrial places.
It's important to keep water tanks well maintained to ensure they are in the best condition and comply with the current regulations.
Over time, due to wear and tear water tanks can experience signs of corrosion, which is quite normal, but not very good for the overall health of the tank. Observing this you may assume due to the size and location of the water tank they would need replacing entirely, however, this can be quite costly and time-consuming. COVAC offers a high-quality tank reline service eliminating the need to spend fortunes on replacing the entire tank.
Here are few top reasons why relining can be the best option:
COST-EFFECTIVE
Replacing a water tank completely can be a huge job and it comes with a cost. Instead, you can opt for a quality relining service so you no longer need to spend on a brand new water tank.
The existing tank liner can be easily repaired with specialist treatment that will help refurbish the tank.
TIME EFFECTIVE
A total replacement can take time and therefore it may cause disruptions to the business. A quicker and effective option is to reline the water tanks that are beginning to deteriorate, meaning minimum interferences with the daily business operations.
PROTECTION AGAINST CORROSION
Relining is important for the health of the water tank as it can reduce the growth of bacteria, mould and prevent the likelihood of any leaks. Tanks are also susceptible to general wear, tea, and corrosion, but once relined correctly it can help fight against the corrosion therefore increasing the lifespan of the water tank.
COVAC 10 YEAR GUARANTEE
At COVAC we only use the best Solvent Free Polyurethane for application to water and other liquid storage structures. By using our proven, top quality Coating System, we deliver a long lasting solution for all problems related to water storage tanks.