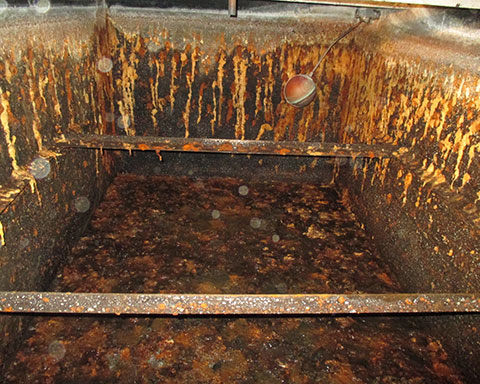 Water tanks are generally prone to rust and decay over time from the heavy usage and no matter how clean they are kept, bacteria such as micro-aquatic organisms still get their way in and gradually multiply.
Especially if you have any leaks, cracks and cavities, as they act as great nesting spots for bacteria.
Once you start to notice corrosion and decay it is best to call a specialist tank relining company. This way you can save money by treating the tank, rather than replacing the water tank entirely, which can be a rather costly project overall.
TANK LEAKS
Another problem you need to look out for is any leaks in the water tanks. Internal chemicals mixing with the water molecules often cause and acidic reactions. This can create cracks and leaks in the water tank.
THE COVAC COATING SYSTEM
At Covac we specialise in using an effective treatment. This solution has been proven to prevent the growth of bacteria that is commonly found in water tanks.
Once the COVAC Coating System has been applied to the internal surfaces of the structure, the tank is left with a smooth and ceramic style finish.