Tank Lining
Nationwide Water Tank Lining Experts
Tank Lining
WRAS Certified & DWI Listed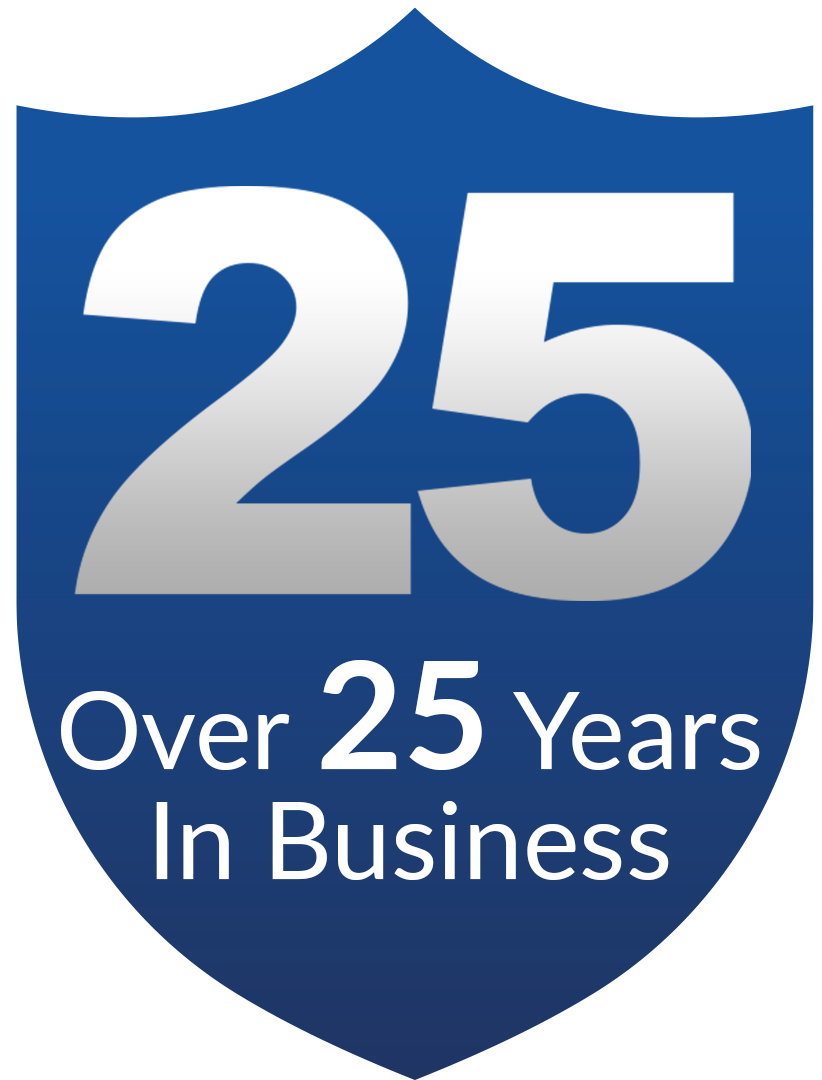 At COVAC we are proud to offer an exceptional tank lining service that provides our clients with long term solutions to ensure their water retaining structures function properly. Water tanks are vital for many businesses so it is essential that your water retaining structures have a tank lining that will lead to a prolonged lifespan. As many buildings and locations rely on water tanks it is vital that they meet the current water regulations and are well maintained so they can continue to function for their purpose. Our water tank coating will prevent your tank from eroding, corroding and leaking, to solve all of your problems.
Whether your concrete tank needs relining or your effluent tank needs a new coating, we can provide you with everything that you need. Our service is highly effective and comes with a 10-year guarantee. So, if you need tank relining on a steel tank or you require fresh tank linings for new GRP tanks you can rest assured that you will be receiving the best possible service.
Our teams are very experienced, fully trained and certified, allowing us to provide you with a long term solution and cost-effective results. Contact us today for further information on our tank relining services or request a quote now.
Water Tank
Water tank lining is essential to keep your water retaining structure protected from corrosion and erosion that can lead to bacteria growth. If your water tank coating does not properly protect the substrate of your tank you could end up with significant damage and an increased chance of bacteria like legionella harbouring in your structure.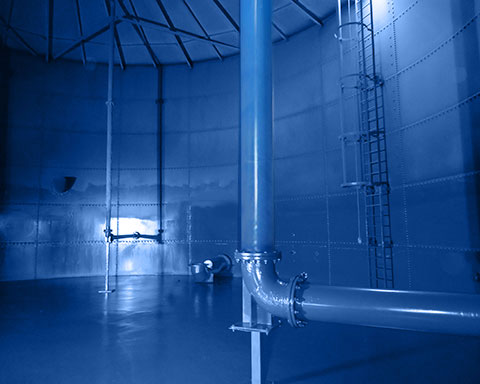 Steel Tank
Steel tank lining ensures that the steel substrate of your tank remains protected from corrosion. Corrosion can leave the essential nutrients for bacteria such as legionella, so it is vital that your steel tank coating is resistant to the growth of bacteria.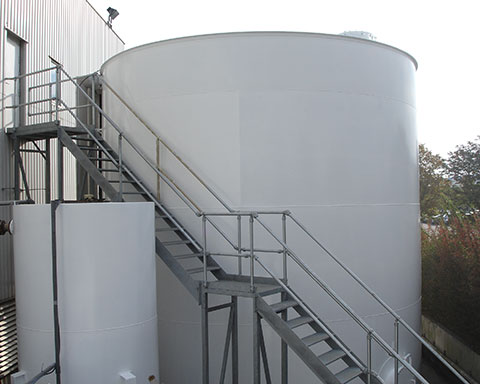 Concrete Tank
Concrete tank lining is essential in concrete liquid retaining structures, as they can be subject to erosion and deterioration if they are not sufficiently protected. At Covac we offer a fantastic concrete tank relining service so you can ensure that your concrete tank is resistant to erosion.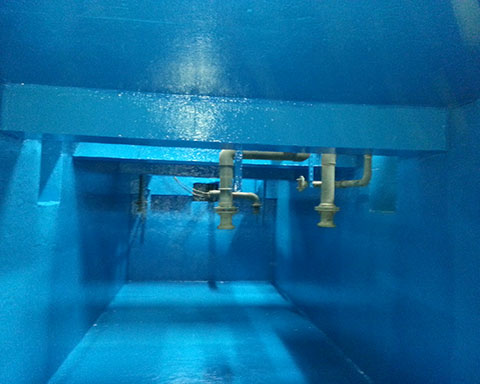 GRP Tank
GRP Tank Lining is vital in plastic tanks as without full protection the material can become cracked and air-filled cavities can be present which leaves conditions for bacteria to multiply. Our exceptional GRP tank lining service can prevent this from happening in future by using our COVAC coating system.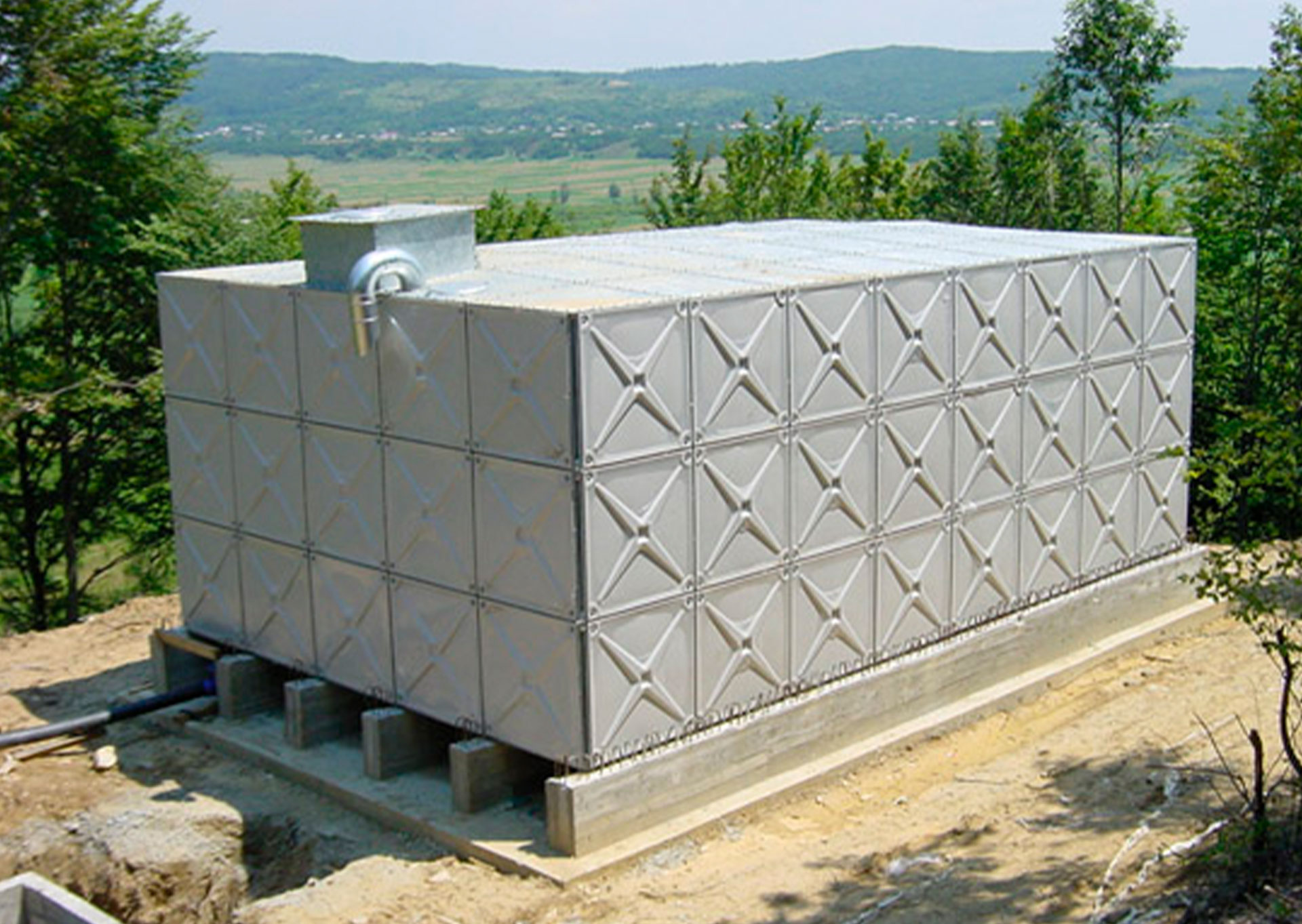 Bund Lining
In bunded tanks, it is vital that a bund lining has been applied to provide your tank with sufficient protection from chemical attacks and to resist erosion. As part of our excellent bunded tank lining service, we apply an Athocane DW coating to do the above and more.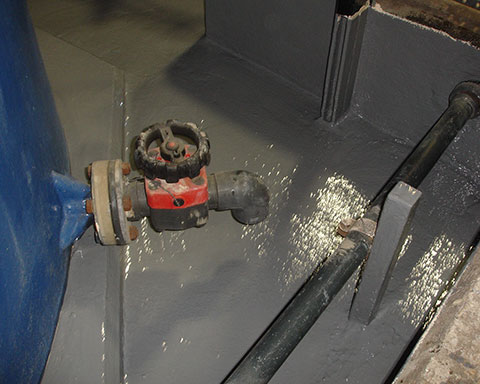 Cooling Tower Lining
Cooling tower lining is vital in cooling towers to prevent corrosion, delimitation and degrading mastic. Without a protective coating, your cooling towers can be prone to sludge and scale which can lead to the growth of bacteria and also result in contamination of stored water.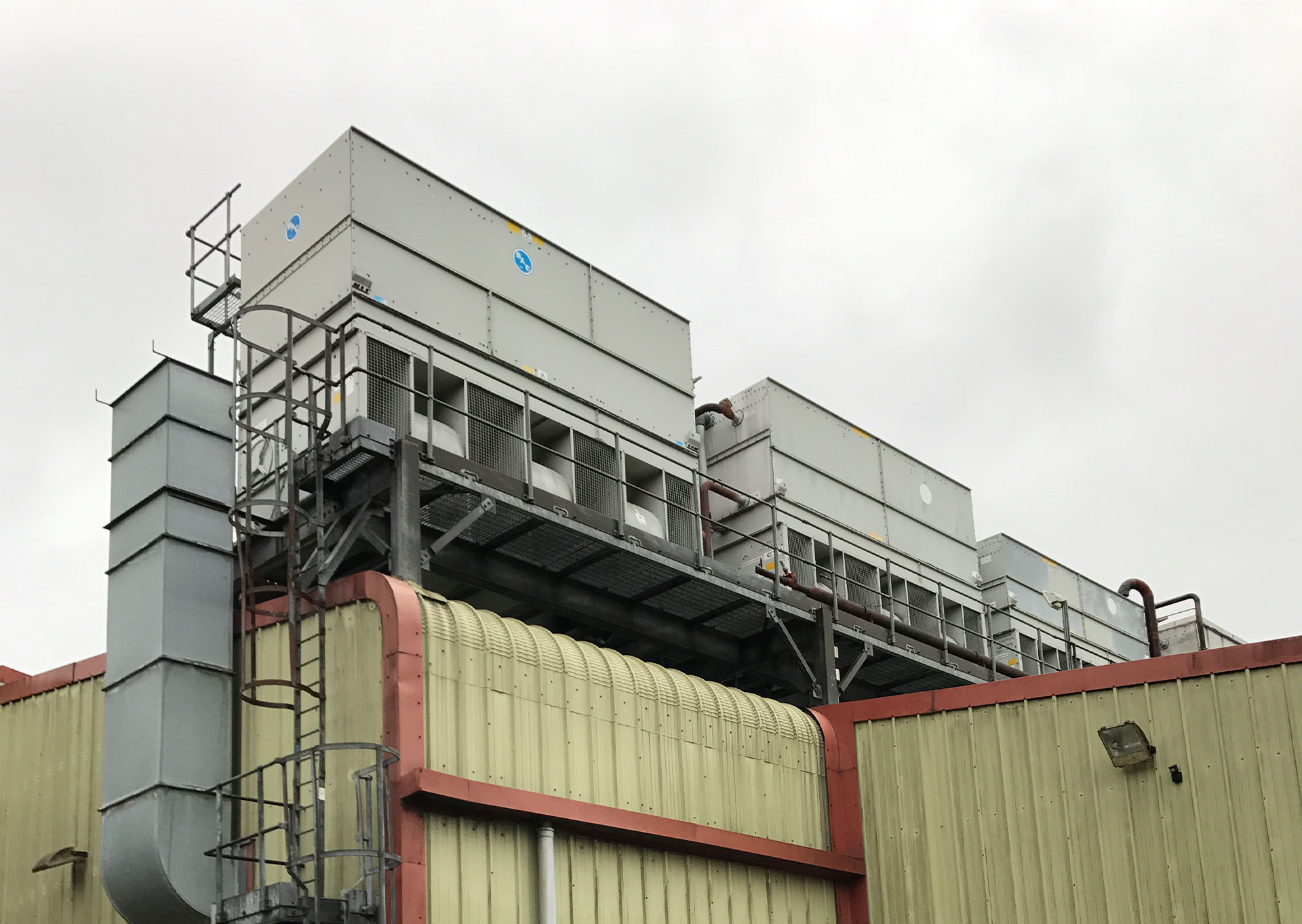 Effluent Tank
Effluent tank lining prevents and resists chemical attacks that can lead to the deterioration and breakdown of materials in your effluent tank. Our effluent tank coating service ensures that your tank has full protection from chemical attacks by using or chemical resistant Acothane DW coating.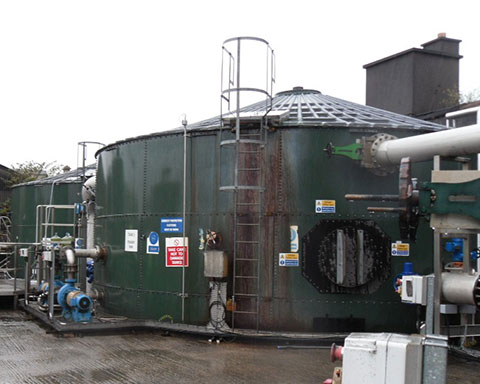 Contact Us Today
For more information or help and advice, please don't hesitate to get in touch by filling out the form below or calling us. A member of our friendly and experienced team will be happy to help you.
FAQs
What are the cost benefits of lining tanks?
The cost benefits of lining tanks are plentiful, especially when considered long-term. Although water tank lining is an investment initially, the damage it will save your tank over the years will allow it to more than pay for itself. Restoring a damaged tank without lining is a far greater and more expensive job than upgrading the tank lining once its lifespan is up. Furthermore, water tanks with no lining are more susceptible to irreparable damage that requires a replacement, which will be far more costly than installing water tank lining.
Does COVAC provide any warranties on tank lining?
Yes! We offer a 10-year warranty on all tank lining we install in any type of tank in any condition. Please don't hesitate to contact us to find out more about our water tank lining warranties!
What types of lining do COVAC offer?
Here at COVAC, we offer tank lining for all types of water tanks, from potable and drinking water tanks to galvanised steel and concrete. We use our specially-designed Acothane DW to coat each tank we work on, which tightly adheres to and protects the surface of your water tank for years of constant use without cracking, splitting, or sustaining damage from organisms and bacteria.

Get In Touch With Your local Office
For more information on our services, call us on
0800 772 3367
today!
Testimonials
Covac have carried out a professional and extremely excellent treatment of our on site bulk water tank which now will allow this tank to be utilised for a number more years.

Covac are one the best companies i have worksed with and their works are first class.

Yarwood, Lee

Covac undertook the task to 'reline' one of our hot water tanks, roughly 5m x 5m x 4.5m. This involved blast cleaning the tank, then applying epoxy lining to the tank.

The Covac team on site were fantastic, they dealt with issues that occurred efficiently & worked through the task quickly & professionally.

Parr, Ashley

Covac always do a great job. Very proffesional attitude, great work and finish to what they do. Wouldn't use anyone else.

John Meadows

Yet again Covac has proved their skill and expertise in meeting problems head on and resolving them within the agreed programme, despite a much larger scope of works! Thanks again to the whole team on site and in the office for making a very difficult task stress free - Highly regarded expert team and 110% recommended to anyone looking for tank refurbishment/relining works.

Pete, East Sussex
Cert No. 22946

Cert No. 22946