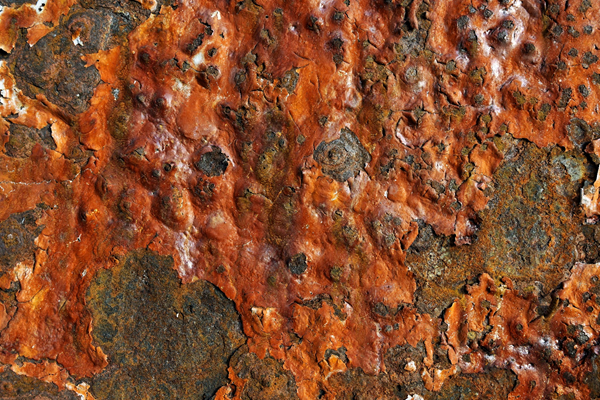 Corrosion is a common problem in all water tanks as they become prone to rust and decay due to the heavy long term use of the structures. However, water tank corrosion is an issue that can be prevented and reduced so your structure can continue to function properly. In this article we will talk you through how to prevent water tank corrosion, so get ready to note down how to stop your structures from corroding.
How corrosion takes place
Corrosion takes place when metal deteriorates due to a chemical reaction between the metal and the surrounding environment. It is a natural process which can potentially cause severe damage to your water tank, leading to a large expense in order to find a solution to fix the problem. All metals can corrode especially if they do not have a protective coating which can lead to the metal substrate of water tanks breaking down, leaving tanks no longer functioning properly. Both the metal type and the conditions of the environment such as gases that come into contact with the metal can affect the form and rate of deterioration.
Identifying corrosion
As with the majority of metal-based structures, water tanks are prone to rusting and decaying from long term usage. Even if your water tank is cleaned frequently, micro-aquatic organisms and other bacteria can If you notice any cracks, leaks or cavities within your water retaining structure, your water tank will act as an ideal nesting spot for bacteria. If you identify that your metal substrate is breaking down, corrosion is taking place inside of your water retaining structure so relining or refurbishment is needed to bring your tank back to life.
Why is it important to stop corrosion?
Corrosion costs companies large sums of money each year as they have to pay out for water tank replacements or refurbishments due to not spotting corrosion in their water retaining structures. Some businesses may also be victims to contaminated water which can damage the functioning of your water tank and impact if your water can be used or not. To avoid these problems, it is crucial that you identify corrosion early, so it can be prevented as soon as possible.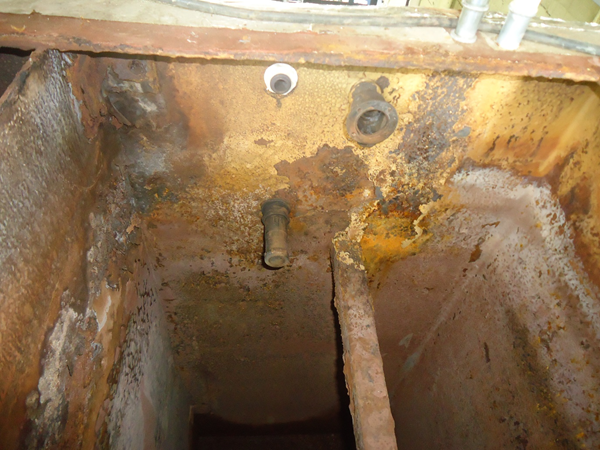 Methods of prevention
When corrosion has taken place inside your water retaining structure there are various methods that can be used to prevent this problem from arising in future. From replacing your water tank to relining your water retaining structure and refurbishments, these methods can help to renew your water tank or replace it so your business can continue to function. All of the methods will involve a protective coating being applied to the internal surfaces of your structure. This coating will prevent the growth of bacteria, which will, in turn, stop corrosion from taking place so you can avoid leaking and cracking in your tank.
Why choose tank relining over replacement
Each of the methods of prevention have their own benefits, however, we believe that it is better to opt for relining and refurbishment. Replacing your tank can be a very large expense and it will still need to be lined with a protective coating in order to provide the appropriate defence against corrosion. Tank relining will provide a long term effective solution by protecting the substrate of your tank, which will lower the chances of bacteria such as legionella harbouring in your structure. So, if you are looking for a cost-effective fix, we recommend having your tank relined for long term protection against bacteria.
Make sure you keep an eye out for signs of corrosion in your water retaining structures. If you have identified any signs of corrosion in your tanks, browse our tank relining and refurbishment services, or get in touch with us today to see how COVAC could help you.