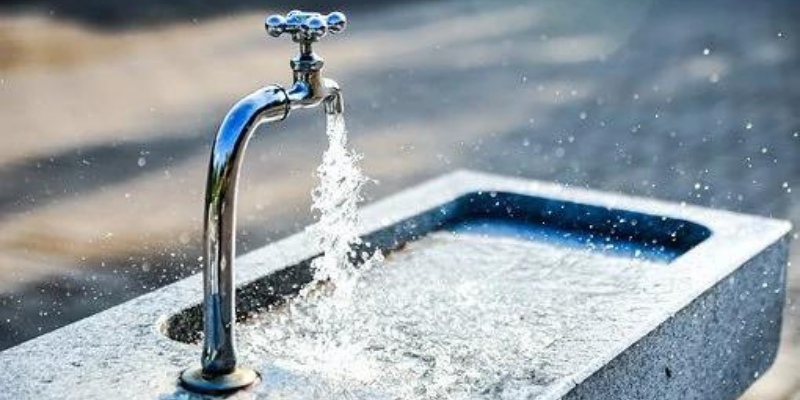 When it comes to water safety in school settings, the emergence of Covid19 has displayed the many dangers of leaving schools unoccupied for lengthened periods of time. Whilst many schools have now welcomed their students back, some had to remain closed to take extra water safety precautions to make sure their students and staff are protected. For example, some schools had to be checked for developing harmful bacteria such as legionella which could have been transported throughout the school's pipe system.
It is therefore important to take careful measures to protect everyone from the range of waterborne dangers after neglected use. As such, we have listed below the water safety methods schools should adopt in order to operate without fear of endangering their staff and students.
Flush Taps And Toilets When School is Vacant
First of all, some of you reading this article may be asking yourself "Why is water safety important? Well, harmful bacteria such as legionella thrive in stagnant water when the temperature is between 20°C and 45°C. Therefore, in the summer holidays when the school is left vacant for six weeks and when the weather is warm, conditions couldn't be better for harmful bacteria to grow.
As such, if this harmful bacteria is transported into an individual's body, nasty diseases like Legionnaires' disease can cause a severe form of lung inflammation. To combat this however, an important precaution to take is to run all the taps and flush all the toilets in your school at least once a week during the long summer holidays to prevent stagnation and the possibility of legionella bacteria finding the optimum condition to develop.
Thermostatic Mixing Valve (TMV)
TMV is a useful water safety device that allows you to heat your school's hot water to a temperature of 60°C. The reason for this is because 60°C is the optimal temperature needed to prevent legionella and other bacteria from breeding but prevents scalding when someone needs to wash their hands. TMV's offer superb solutions to prevent harmful bacteria from reaching your school's taps and toilet areas.
TMVs are fitted as near as possible to taps and act as a conduit for mixing hot and cold water to ensure that the hot water is at a safe temperature when it reaches the tap. TMVs are not always necessary, but if you have young children or children with special healthcare needs at your school, they can be a valuable water safety measure as they regulate water from taps, wash basins and showers.

Water Tank Refurbishment
More often than not, your school will have a water tank storage unit or GRP water tank to transfer water throughout the school. With this however, especially during hotter periods throughout the calendar year, they can be a breeding ground for harmful bacteria. Not to mention, general wear and tear of the tank's mastic (a sealant used for weatherproofing and filling gaps) can break which can cause water to leak out and allow bacteria to develop and potentially cause corrosion to occur.
This is where having a water tank refurbishment service is a suitable method to maintain your water storage tank which will no doubt protect the health of school staff and students. Water tank refurbishments are better than full tank replacements as they are cost effective as well as allow you to receive a water tank 'as good as new' without having to have any downtime needed to replace the whole water tank.

Maintain Lead Pipes
Lead pipes are a serious health concern as lead will leach from the pipes and into the water supply. If your school happens to utilise lead pipes, it is important to note that if lead is ingested, lead poisoning can occur and will cause serious health problems for the staff and students. Lead poisoning can include any of the following symptoms: fatigue, abdominal pain, hearing loss and even learning difficulties. Therefore, having the pipe correctly maintained in your school's water system supply is greatly recommended.
Final Point
If you need someone to assess your school water system's health and to check for any harmful bacterias like legionella that may be present, why not get in contact with our fully trained and highly skilled specialist team today.
Here at COVAC, we have an exceptional track record in both the public and private sectors for providing water tank system lining and repairs. Our excellent service has allowed us to build up an outstanding reputation which has kept us operating for over 25 years. What's more is the application of our excellent coating system during water tank repairs will provide you with a resistant and protective lining so there will be no need for a full on water tank replacement which will save you money in the long term.