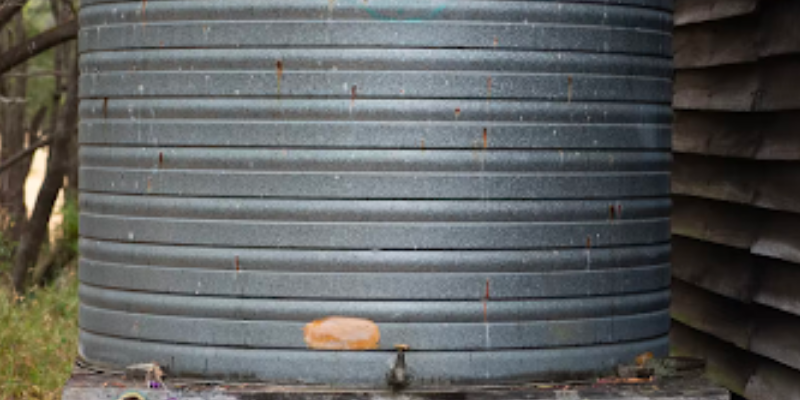 For those of you reading, you may be wondering what a bunded water tank is and will be debating whether it is worthwhile to invest in these nifty liquid containers. With this in mind, we are going to discuss: what a bunded water tank is, other common uses of a bunded tank, what to be mindful of before possessing one, and a final point on what to do if you need any maintenance carried out for your tank.
What is A Bunded Water Tank?
Often referred to as a water tank bund, these tank containers are typically manufactured from UV stabilised polyethylene and is essentially a protective container that surrounds a liquid tank. The idea for this container is that if water overfills or the tank splits, the water that escapes will be contained within the outer skin rather than spilling onto the surrounding area. If there happens to be harmful bacteria present in the water, there could be the risk of contamination being dispersed which may result in clean up charges or general health risk liability.
Other Common Uses For A Bunded Tank:
Bunded tanks do not just have to be restricted to contain water and are suitable for a variety of applications such as chemical storage, agricultural liquid fertilisers, waste water containment and various oils. Below we have listed some further uses for bunded tanks:
Bunded tanks are commonly used for domestic applications as a way to store fuel and heating oil. A typical home will require a heating oil tank of around 250 to 2,500 litres depending on the size of the property and in some circumstances, such as if the tank is positioned within 10 metres of controlled water, regulations require you to install a bunded tank. Many users decide to opt for a bunded tank in order to benefit from the improvements in safety and security without fear of contaminating the surrounding area with environmentally endangering substances.
Building And Construction
Building and construction companies use vast amounts of fuel for vehicles or heavy duty equipment in order to carry out their day-to-day operations effectively. Because of this, the installation of bunded tanks is required to ensure that the fuel is kept safe, secure and is easily accessible. The bunded tanks also eliminate the possibility spillages that can occur on construction sites which otherwise would have to be cleaned immediately to protect the health of those in the surrounding environment.
Bunded tanks are also essential for many farms and agricultural businesses as they allow fuel and heating oil to be stored safely and securely on the premises. As a high proportion of farms are located in remote areas, having a supply of fuel on hand means that farming equipment can function as intended and can continue for successful operation without experiencing any machine downtime. Bunded tanks also mean that fuel spillages, which can be disastrous to agricultural businesses if they come into contact with crops or livestock, can be avoided while also keeping supplies secure from potential theft.
What to be Mindful of:
The Environment Agency investigates bunded water tanks and oil spillages frequently and will trace any liquid loss back to its original source. In order to avoid being checked, regulations have been enforced which is highly advised to follow. For example, any oil tank in a domestic setting which has a capacity of more than 2500 litres has to be bunded regardless of its location. The purpose of bunded tanks is to avoid fuel/oil/contaminated water from coming into contact with the environment or water systems and so, if your tank is within less than 10m from controlled water such as streams, septic tanks, or rivers, it must be bunded by law.
If you picture the situation where you have lost a vast amount of oil or potentially harmful liquid, and it has migrated to your drain system, then you can expect the Environment Agency to be knocking on your door as the contents will inevitably be traced back to you. In order to avoid any severe consequences, you need to be able to show/provide documentation that you did everything in your powers to adhere to the current regulations surrounding bunded tanks. If you can demonstrate this, chances are you will be looked at with more sympathy by the policing bodies and could prevent you from accruing any hefty fines.
What to do if You Need Your Bunded Water Tank Repaired:
If you own a water tank bund or you suspect that your bunded tank is in need of repair, look no further than the experts here at COVAC. We understand that bunded water tanks have every possibility of causing spillages which, if are chemical-related, can lead to eroding and will damage your tank and surface. Fortunately, if this is the case for you, our professional teams have a highly effective solution to fix this.
Our bunded tank lining and repair service will provide your tank with long term protection so it can function properly again. The ACOTHANE DW coating system applied will protect your tank and bunding from any chemical spillages, to ultimately extend its lifespan. Our repair service comes with a 10-year guarantee and is carried out by our certified and fully trained staff, so you can rest assured you are receiving the best service possible.
If you would like to find out more information about our service, why not contact us or enquire for a quote today.