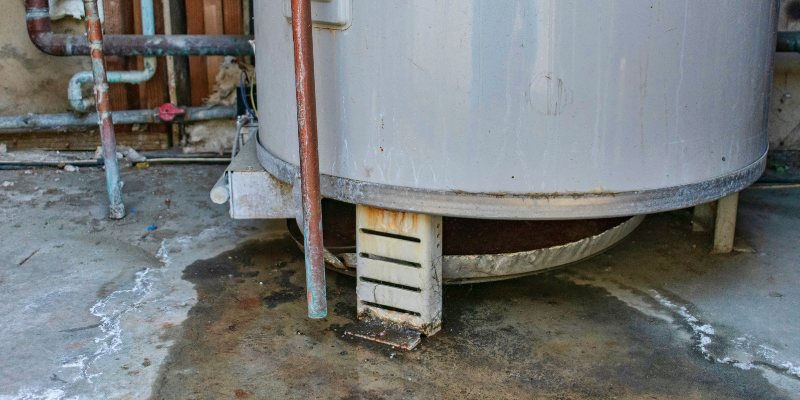 If you think you might have a leaking water tank, this article will tell you what to do about it. Water tanks are used in various sectors for a range of purposes, generally without issue. However, the chance that your water tank could become faulty or damaged isn't zero. If you fail to notice water tank corrosion, in the form of steel deterioration, failed mastic between the joints in a GRP tank, or cracked concrete at the base, you may notice that your water tank is leaking. These possible causes can result in the expansion of a vulnerability that could create a very large leak.
We at COVAC have compiled a chronological list of suggestions that will help you with your leaking water tank.
Step 1: Don't panic
The minute you notice a leaking water tank, a plethora of overwhelming questions will flood your mind. How much will the leak cost to repair? What is the scale of the damage of the leak? For how long will the tank be out-of-use? Do not panic. Here at COVAC, we thrive on providing excellent services to our customers across the UK and organise a site visit at short notice.
We strive to help our customers within the same day you notice the leak. All we need from you is a few good-quality photographs, coupled with the dimensions of the tank, and access information, which will help us assess the damage and provide you with an accurate quote.
Step 2: Call us immediately
A leaking water tank has no time to wait and can be a sign of significant water tank corrosion that may require more than a simple patch. Small leaks can quickly escalate under the pressure of the gushing water and risk contamination of the water inside your water tank.
This is especially concerning if your water tank is potable. Furthermore, failing to impede the ingress of water can result in water damage surrounding the tank on your premises. There is no time to lose!
Step 3: Repair
Repair, refurbishment, and water tank lining are far more cost-effective solutions than full tank replacement. Additionally, far less time is required to fix a leaking water tank as opposed to removing and replacing your old water tank, which means far less downtime for you.
Here at COVAC, we use an effective Coating System, which allows easy cleaning and effective repairs and leaves a safe and easily cleanable environment to store water. We also have a 10-year guarantee on our services and products. So, in the unlikely event that your water tank has begun to leak, we will return to resolve your issue.
If you have noticed that your water tank has started leaking, contact us today so we can discuss your problem and formulate a plan to resolve it. Our team will conduct a quick, efficient, and highly-effective repair of a leaking water tank. We value your peace of mind at COVAC.