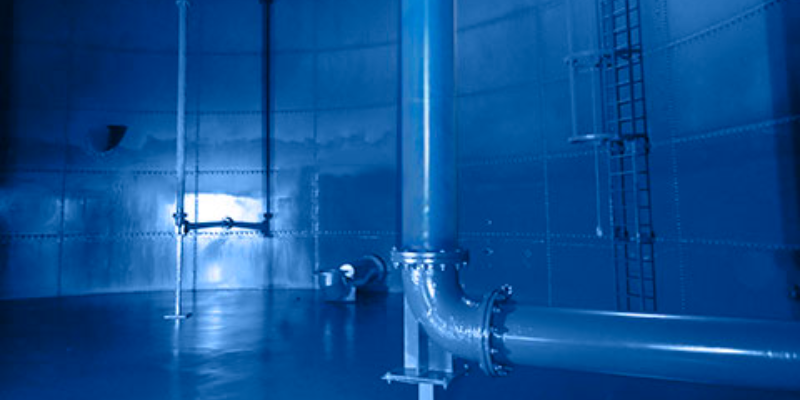 A water tank lining or water tank replacement service provides an effective solution if you notice something wrong with your water tank. However, many people do not necessarily understand the difference between the two. Sometimes you might even end up paying more for what is actually required as a result.
In this article we'll go over the difference between a water tank relining and a full on tank replacement. We'll also discuss the advantages of each to help you decide which option is best suited to your current needs.
First of all, it is important to understand that there are several reasons why your water tank would need relining or a total replacement. These can include any of the following:
Rust/corrosion over time which could lead to water tank leakages
Natural causes such as harsh weather conditions or wild animals damaging the apparatus
Sediment build-up as a result of corrosion
Deteriorating of the mastic
Development of bacterial growth
What is Better – Water Tank Relining or Water Tank Replacement?
Now, the all important question: "Which one is better, water tank relining or water tank replacement?". This will largely depend on your exact circumstances and the condition of your tank.
Unless necessary, we always recommend water tank lining as the go-to option. This solution is more cost-effective for customers. And more often than not, it's perfectly suitable for fixing your water storage tank problems.
A full tank replacement is usually required when there has been severe, physical damage to the equipment or it has been seriously neglected for numerous years. Only then do we recommend a full on replacement procedure.
What are the Pros of Water Tank Lining?
There are various reasons why water tank lining is the recommended solution for fixing your water tanks problem. Here are some of the advantages of tank relining:
Increases the lifespan of your water tank
One of the biggest pros of water tank lining is that it can increase the longevity of your water storage tank. Water tank lining services utilise specialised substrates such as a ACOTHANE DW coating to provide full protection and allow you to use your tank for much longer.
Provides a cost-effective solution
Tank lining is considerably less costly than a full on tank replacement. If you were to replace a GRP tank, for example, you will need to pay for all the labour and building supplies required to install the water storage unit which can soon rack up in expenses.
Less downtime of water supply
Because tank redlining is a fairly quick process, there will be no need for your water supply to come to a halt for a long period of time.
Compliant with the UK regulations 
With water tank lining, you can avoid hefty environmental fines and will prevent water contamination on your premises.
Helps with the control of micro-aquatic bacteria 
The corrosion and deterioration of water tanks can result in holes that lead to micro-aquatic bacterial growth such as Legionella. Water tank lining helps your water system efficiently resist the growth of harmful bacteria so that you can continue with your day-to-day operation in full confidence. 
What are the Pros of Water Tank Replacement?
Before opting for this solution, it's always recommended to get a tank lining company like COVAC to conduct a thorough onsite survey of your tank. This will give you a clear picture of your water tanks' current state.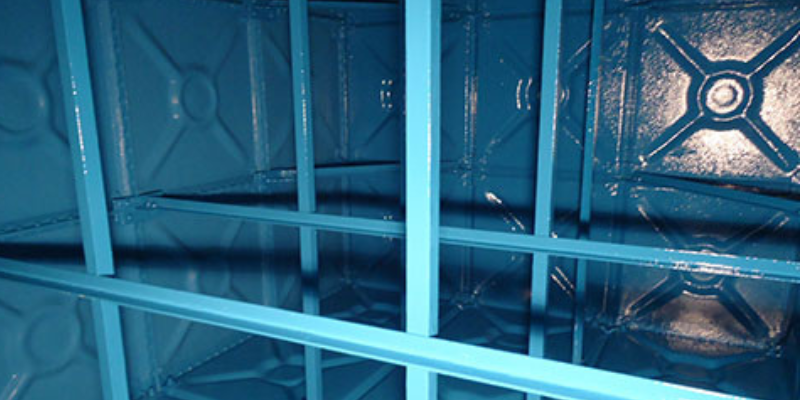 If possible, it's advisable to go with a relining/repair service, however, if a tank is beyond repair, then a replacement will be instigated. Here are some of the benefits you can expect from a tank replacement:
An older water tank can naturally take longer to supply water effectively to your desired location. This puts a great strain on the apparatus forcing it to work harder without significant reward and will ultimately cost you more in water bills.
By opting for a full water tank replacement, you can improve the efficiency and will ensure your premises is well supplied with water.
With upgrades in technology, the size of modern water tanks has significantly reduced over the years and they no longer take up as much space as they once did. This means you can have more area to work with when you decide to erect a new water storage system should you require it.
To limit downtime, some tank replacement businesses will ensure the continuity of your water supply by providing a temporary water system. They will install a temporary mains ahead of the replacement process so you can continue to work in confidence without fear of your water supply coming to a sudden stop.
How Can COVAC Help? 
As a water tank linking expert with over 25 years of experience, COVAC meets all the necessary WRAS and HSE regulations. Our services are effectively project managed from start to finish and we ensure that communication throughout is transparent. No matter the issue, we offer a solution tailored to your needs and budget.
Our Guarantee
All of our repair projects come with a 10-year guarantee and are carried out by our fully certified and trained staff, so you can rest assured you are receiving the best service possible.
Contact Our Team
If you would like to find out more information about our services, why not enquire enquire with our team today.
Where to Find us