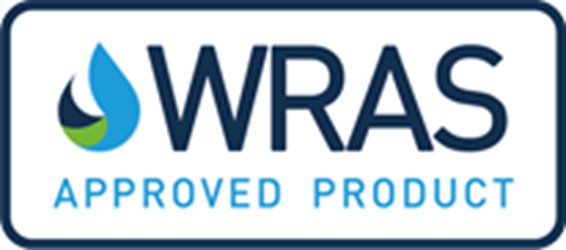 You may have seen the WRAS-approved logo online or on our website before. But do you know what it means? When working on water retaining structures, we are sometimes asked whether the WRAS certification is vital.
So we have focused our latest article on explaining what WRAS approval is. This post will answer your WRAS-related questions so you can realise how significant it is within the water supplies industry.
What Does WRAS Stand For?
You may have seen the WRAS phrase or logo before without even knowing what it stands for. WRAS stands for Water Regulations Advisory Scheme and is a standard set by UK water regulations and bylaws.
To become WRAS approved or certified, your product/service has to be tested by independent labs and water suppliers before being accepted by UK water suppliers. As WRAS regulations are here to stay it is important that you are aware of the rules and learn more about the WRAS regulatory specifics.
WRAS Approval Types
WRAS regulations apply to any water retaining structure that carries water from the public mains water supply. This is the standard against water contamination, waste, and misuse. Water fittings, therefore, must be of an appropriate quality and standard to become approved by WRAS. There are two main types of variants that fall under WRAS approval:
WRAS Product Approval: This applies to whole products such as boilers, valves, and showers that have undergone mechanical and quality testing. This approval demonstrates full compliance with WRAS regulations. However, the fitting must be installed according to any conditions given with the approval.
WRAS Material Approval: This approval involves non-metallic materials and components such as our ACOTHANE DW coating, undergoing specific testing for their effects on water quality. When materials are given this approval, it means that they do not contaminate water and are safe to use within water retaining structures to satisfy WRAS regulations.
Is WRAS Approval a Legal Requirement?
Unfortunately, this is not the most straightforward question to answer. Although WRAS regulations are highly important in the industry, the road to WRAS approval is a voluntary scheme. So even though you would expect manufacturers to have WRAS-approved products, they are under no legal obligation to provide WRAS-certified products. So, to answer the question WRAS is not currently a legal requirement, but it is still a recommended standard that has become more significant in recent years.
When Do WRAS Regulations Apply?
This leads us to the next question of when and where WRAS regulations apply. The regulations apply to all properties and premises that receive public water supply and focus on passing water between the boundary of a building and the point of discharge.
How To Recognise Whether a Product is WRAS Approved
When a product or service has been WRAS certified, the manufacturer/service provider will be issued with a WRAS certification mark. This approval certificate is usually displayed on the manufacturer's website, so it is clear to recognise when a company is WRAS-approved. You will see the WRAS-certified notice across all of our service pages, with the approved product certification displayed on the COVAC coating system page.
Now you know what WRAS approval is, you can rest assured that our service is proven against relevant rules and regulations. Visit our tank lining services page today to find out more information on how we operate or contact us today if you have a water retaining structure in need of refurbishment.